We're in a really exciting time period right now where mediums of communication are rapidly evolving. The blog and the podcast are two fairly new mediums which give a voice to people and ideas who would have never been heard in the traditional sphere of influence; TV, radio, newspapers, conferences, etc. This is great because I feel like every person could have something interesting to share, they've just never been given a platform.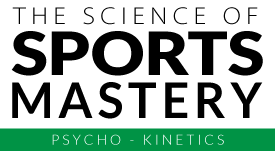 The reason I bring this up is that I was extremely lucky to be featured by Deshawn Fontleroy on his Sports Mastery podcast. Deshawn comes from a strength and conditioning background, but has created a resource which transcends just training. It really is phenomenal. What I like most about it, is that most of the podcasts I listen to are for strength coaches, by strength coaches. What Deshawn has done is create a resource for coaches, athletes and their parents. I really think that was smart on his part because we all know how important the parents are to the process.
The podcast touches on a variety of aspects of being an athlete but especially on the psychology and mindset of athletics, performance and skill acquisition.
My podcast covered the topics of speed and power development as well as adjusting mindset for competitive athletes.
Click on the picture below to catch my podcast and check out the rest of the Sports Mastery website!
Remember,
It's About Getting Better!